The City of Austin Public Works Urban Pathways Program and the Capital Region Metropolitan Planning Organization (CAMPO) are proud to announce that they have received the Planning Achievement Award for Transportation Planning from Texas American Planning Association Chapter for the Study of the Bergstrom Spur Corridor. This award recognizes planning efforts in the state of Texas that aim to increase transportation choices for all populations, reduce reliance on single occupant vehicles, and mitigate the impacts of climate change.
The Bergstrom Spur Corridor study, published in December 2020, analyzed the Bergstrom Spur: an abandoned rail corridor stretching approximately 6.5 miles from Vinson Drive south of Austin to East Riverside Drive and US-183 to the south. east of Austin, near Austin-Bergstrom International Airport (AUS). The corridor has been identified by several previous studies and planning efforts as an important future link to connect regional bicycle, pedestrian, trail and transit networks. As part of the study, the project team worked closely with local residents and community members to develop proposed concepts for the urban trail and future transit connections.
"Planning projects like the Bergstrom Spur Corridor Study are helping to turn aspirations into reality," said Ann Kitchen, member of the city council and vice-chair of the board of directors for transportation policies at CAMPO, "reckons Given the short and long term possibilities of this corridor, this project stands out in its potential to provide the necessary transportation options in a rapidly growing city.
In the fall of 2021, the Urban Trails program launched the design phase of the Bergstrom Spur Trail project. The Bergstrom Spur Trail will be developed in three segments: West (Vinson Drive to South Congress Avenue), Central (South Congress Avenue to Todd Lane) and East (Todd Lane to East Riverside Drive).
The Urban Trails Program engaged three design companies to refine the design improvements recommended in the Bergstrom Spur Corridor Study for all three trail segments simultaneously. This innovative approach will allow work to begin on each trail segment independently of each other and speed up the overall construction process. When completed, all three segments will work and look like a cohesive, continuous trail.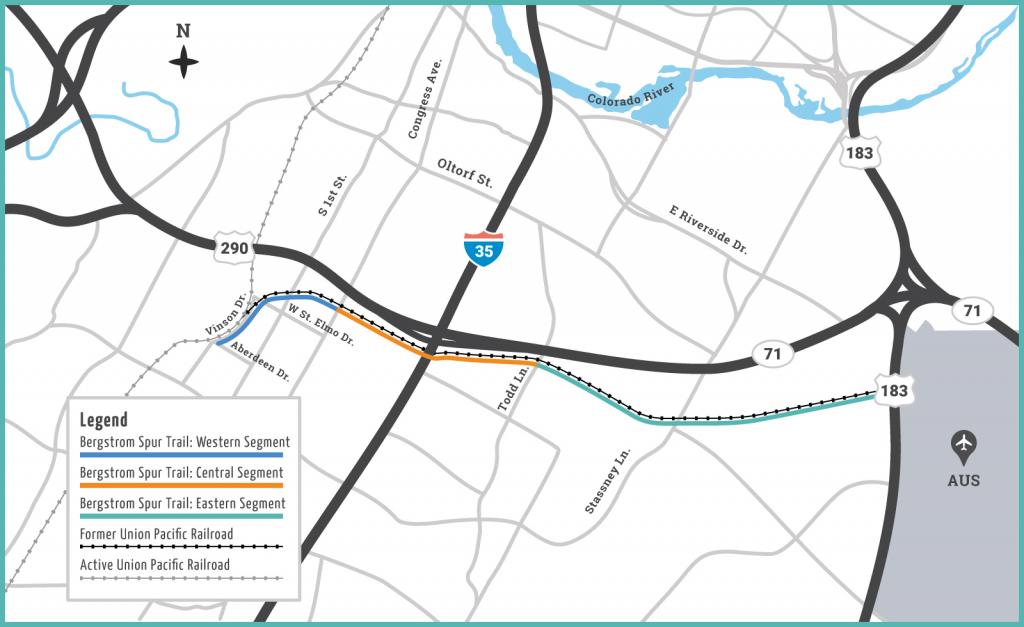 "Urban trails are a key part of our transportation network," noted Deputy City Manager Gina Fiandaca, who oversees the city's mobility results. "Building high priority trail connections is essential to realizing the multimodal vision of Austin's strategic mobility plan. Starting this project brings us one step closer to ensuring that all Austin residents have affordable and sustainable options for getting to where they need to go safely.
Residents can learn more and subscribe to project updates on the new project website: AustinTexas.gov/BergstromSpur.