July 25, 2022
Cheshire East Council is on track to deliver its open, fairer and greener vision for the borough.
The Board's Corporate Policy Committee received a report on progress against its corporate plan priorities over the past 12 months.
The council's corporate plan sets out 20 priorities under the goals of openness, equity and greening. Cheshire East Council aims to be an open and enabling organisation, which empowers and cares about people and works to make the borough a prosperous and sustainable place.
The report showed that the council continues to provide around 500 services to 398,800 residents. With around 3,500 staff and just over 3,000 staff in Cheshire East, schools were maintained.
Councilor Sam Corcoran, leader of Cheshire East Council, said: "Despite the continued challenges of the coronavirus pandemic and the introduction of new services and support for residents and businesses, significant progress has been made over the past of the last year.
"I would like to thank council staff for their flexibility and continued dedication to service delivery over the past year.
"Cheshire East is a place where people want to be. Our population has grown by 7.7% (28,700) since 2011 and we remain the third largest authority in the North West (behind Manchester and Liverpool).
Councilor Craig Browne, Deputy Chief, said, "The past year has seen key accomplishments against our strategic goals. For "open", we moved to a committee system style of decision-making and made it easier to access data on the board. We have also rolled out a customer charter as part of the new customer experience strategy.
Councilor Corcoran added: 'Under 'equitable', we are supporting Ukrainian and Afghan refugees, have endorsed the 'Careers of All Ages Strategy' for 2021-2025 and have continued to focus on excellence in social work practices – with the quality of our social work improving, according to the report received by Ofsted in December 2021.
"The focus has been on improving services for people with special educational needs. And a high proportion of our schools continue to be rated as good or exceptional.
"As part of our 'green' priorities, we improved the capacity of the Housing Standards and Accommodations Department and approved key homelessness and street strategies, with 717 residents prevented from becoming homeless.
"We saw 600,000 visitors to our libraries with over 1.5 million books borrowed. Visitation to our leisure centers remains strong with over 2 million visitors and a growing learn-to-swim program. We have also refurbished the Nantwich Leisure Center and continue to advance work in Congleton.
"We have also continued to make progress with carbon neutral ambitions. We have planted 22 hectares of trees since 2019, secured £4.8 million in funding to improve energy efficiency for people with disabilities, support their independence and reduce the council's carbon footprint.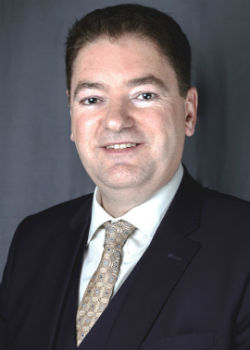 Councilor Browne concluded by saying, "Tatton Park continues to grow with its business plans for the future, alongside investment in parks and playground equipment across the borough. We have also made significant progress on major infrastructure projects such as the Poynton Relief Road, the Bus Services Improvement Plan and other regeneration projects such as Macclesfield and Crewe – Crewe being shortlisted as the headquarters of Great British Railways.
The meeting concluded that, overall, Cheshire East Council has made significant progress despite the challenges and that progress has been made in all areas towards achieving a vision of an open, fairer Cheshire East and greener.
The performance report can be viewed on the board's website under 'board and democracy' and then selecting 'corporate policy committee' in the 'agendas, minutes and reports' section.